25 May 2018
Increased pressures don't seem to be putting investors off as new mortgage lending data reveals that investors' share of the lending has gone up.
24 May 2018
Meth contamination and uncertainties around tenant damage liability mean there is growing interest in stand-alone landlord insurance and more insurers are entering the market in response.

23 May 2018
A Christchurch property consultant who defrauded the Selwyn District Council to the tune of $300,000 plus will be going to jail.
23 May 2018
Regulating the property management industry would help renters more than banning letting fees will, REINZ argues as submissions on the proposed ban close.
22 May 2018
Landlords worried about tenants sub-letting their property on Airbnb can take heart after the Tenancy Tribunal ruled against a tenant for doing just that.

22 May 2018
Price expectations have rebounded from post-election lows but they are still well off the levels of optimism seen in recent years.

21 May 2018
Public calls for the government to cut immigration continue but the latest Statistics New Zealand data shows the migration flow is easing all on its own.

21 May 2018
Ascertaining the true value of a commercial property is far more difficult than people realise but some experts have given us a rundown of exactly what's involved.
21 May 2018
Strong demand for rental properties in the regions means rents broke the seasonal trend and went up in April, new rental price data reveals.

18 May 2018
The Government's new insulation funding scheme is only intended for lower income home owners and won't be available to landlords – or their tenants.

17 May 2018
Ambitious Government state house building plans were a big feature of the housing announcements in today's Budget but there were no new announcements aimed at investors.

16 May 2018
Scapegoating property investors is a popular game for politicians these days – yet well over half the MPs in parliament are multiple property owners themselves.

15 May 2018
It seems the pace of Auckland rent rises have actually slowed - that's according to a new rental market report from Barfoot & Thompson.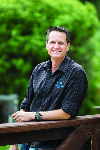 14 May 2018
After nearly losing it all, an Auckland investor ensures that these days he is in control of his destiny and now he is sharing how.
11 May 2018
Quieter times remain the hallmark of the country's housing market but the latest REINZ data suggests sales activity has started to stabilise.

9 May 2018
Investors wanting to have their say about the Government's planned changes to the rules around ring-fencing losses on rental properties need to get in quick.