17 May 2019
It's been a spectacular run for the market but this property cycle has done its dash and recent positive developments aren't likely to cause a major upturn, one top economist says.

15 May 2019
Confidence in rental property as an investment option is flatlining nationwide – thanks to the uncertainty surrounding the housing market.
14 May 2019
There's no escaping the downward trend in sales exposed by new REINZ data but some commentators believe last week's OCR cut could counter the fall.

11 May 2019
New Zealanders love buying property – despite popular hostility to investors – and so too do our elected representatives. This year's register of MP's pecuniary interests reveals how much.

10 May 2019
Investors keen to convert some digital currency into a hard asset should check out New Zealand's first official bitcoin house sale
9 May 2019
New Zealand has never seen the Official Cash Rate (OCR) go so low. Now commentators are saying it will reignite the cooling embers of the property market.

7 May 2019
Property investors get a bad rap and yet nearly half of New Zealanders believe property is the best way to generate wealth for retirement.
2 May 2019
Overseas buyers have dropped out of the market with new Stats NZ data revealing that the number of property transfers they are responsible for has plummeted this year.
2 May 2019
Uncertainty around prices and the spectre of a capital gains tax had a hefty impact on Auckland sales volumes in April.

1 May 2019
The Auckland region's average asking price dropped to its lowest level since 2016 in April, according to the latest Realestate.co.nz figures.

1 May 2019
Looking for growth areas in a modest market? New QV data shows that smaller, regional markets like Gisborne and Horowhenua are turning in the best performances.
17 April 2019
Celebration is the name of the game for property investors nationwide after the Government announced that it won't be introducing a capital gains tax.

17 April 2019
New Zealand will not see the introduction of a capital gains tax after the Coalition Government was unable to reach a consensus on the issue.

17 April 2019
Swapping house keys could be a way for investors to avoid much of the hefty costs involved in the traditional sale process.
16 April 2019
Plunging mortgage rates will stimulate the housing market but it is the prospect of tax change that will have the bigger market impact, Westpac's chief economist says.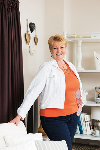 15 April 2019
INVESTOR PROFILE: Lorraine Rishworth's marriage breakup was the catalyst for a property investment journey that's yielded great results and allowed her to be mortgage free in her own home.