15 November 2018
Mortgage rates have fallen to record lows recently and the housing market is perking up as result – but it won't last, Westpac's chief economist says.
14 November 2018
The number of sales nationwide was up by 15.5% year-on-year to reach the highest level in five months in October, according to the latest REINZ data.

13 November 2018
Additional infrastructure rates will be paid by people who buy properties in a newly announced housing development in Wainui, north of Auckland.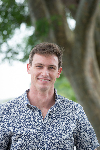 13 November 2018
INVESTOR PROFILE: Kids TV presenter Walter Neilands had a fear of diving into property investment, but with the help of key mentors he's built a portfolio of high-yielding properties.

12 November 2018
Growing numbers of New Zealanders think the times are improving for those wanting to buy a house, ASB's latest Housing Confidence Survey shows.

5 November 2018
Higher sales volumes and prices characterised Auckland's market in October, according to Barfoot & Thompson's latest data.

5 November 2018
The Tax Working Group's interim report means the possibility of a capital gains tax is the talk of the town, so NZ Property Investor finds out what it means for investors.

2 November 2018
Disappointment is on the cards for the Government as their policy changes are unlikely to cause a mass exodus of investors from the housing market, experts believe.

1 November 2018
It is no longer legal to charge tenants letting fees after Parliament today voted to pass legislation banning them from 12 December.

1 November 2018
Take note, investors - Auckland is now a buyers' market for the first time since 2011, Realestate.co.nz's October data reveals.

31 October 2018
Record levels of new dwelling consents are still being issued but commentators say trends within the consents data reveal the changing face of residential building in New Zealand.

19 October 2018
Migration flows into New Zealand continue to ease and that should help to ease some housing market demand pressure.
18 October 2018
Falling house prices and historically low mortgage rates have led to an improvement in housing affordability around New Zealand.
17 October 2018
First home buyers accounted for nearly one in four residential property buyers in the September quarter, rivalling investors, according to new research.

17 October 2018
Housing and Urban Development Minister Phil Twyford must cut through the red tape if he wants to solve the housing shortage, argues Classic Developments' Peter Cooney…

16 October 2018
Landlords worried about full rent refunds to tenants due to non-consented work can take hope from a new High Court ruling that challenges the precedent.