20 March 2019
Public perception has it that investors spend their time flipping properties on a regular basis but new analysis shows they hold properties for longer than other buyers.

18 March 2019
INVESTOR PROFILE: From the police academy to a property academy, Tua Saseve's property journey is one with a difference and now he's teaching others how to build a successful portfolio.

15 March 2019
Is migration into New Zealand going up or down? Stats NZ's new migration measuring system is making it hard to tell.
15 March 2019
Confidence in the market remains solid among both residential and commercial property owners – despite the threat of a capital gains tax.
13 March 2019
Residential property sales nationwide took a big tumble in February – but capital gains tax related uncertainty could be to blame.

11 March 2019
Kiwis are traditionally resistant when it comes to buying and living in apartments but the time is right for investors to take a fresh look at them as an investment option.
7 March 2019
Undertaking major work on properties without consents in place has come back to bite two Auckland property owners after Auckland Council took them to court for it.

6 March 2019
Values continue to bubble up in New Zealand's more affordable regions but the latest QV data shows just how much heat has come out of the broader market.
4 March 2019
Property sales in Auckland reached new lows in February while prices were also down, according to Barfoot & Thompson's latest data.

1 March 2019
New dwelling consents are now at the highest level since 1975 but economists say that it's likely they have reached their peak.
1 March 2019
Stability reigns in New Zealand's property market which leaves it in a much better place than Australia's, new data from Realestate.co.nz shows.
26 February 2019
Government assurances that they are not bound by the Tax Working Group's recommendations are increasing concerns that a capital gains tax will be applied to rental properties alone.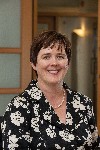 26 February 2019
Body corporate issues regularly turn up in court. So Auckland District Law Society president Joanna Pidgeon explains what investors need to know about them to avoid ending up in a legal battle.
21 February 2019
Introducing a capital gains tax on rental properties will have a detrimental effect on both the rental market and house prices in the long-term, property investors warn.

21 February 2019
The Tax Working Group (TWG) has recommended that income from capital gains – especially those made on residential rental properties – should be taxed more.

19 February 2019
An anti-capital gains tax campaign was launched by ACT on Tuesday – even though the Tax Working Group's final report is not due to be made public till Thursday.