17 July 2018
Sales slumped across the country in June but prices are holding up due to housing supply shortages in many markets, the latest REINZ data shows.
16 July 2018
One Hamilton-based investor family has taken a strategic approach to creating financial security and they explain why renting themselves simply adds up.

13 July 2018
Mangere is set to be transformed by a Government programme which will build 10,000 new homes – including 3,500 market homes – in the area.

13 July 2018
Renters United's plan to "fix" New Zealand's "broken" rental laws is poorly thought out and will negatively affect everyone, NZ Property Investors Federation executive officer Andrew King argues...

12 July 2018
Renters United's new plan on how to "fix renting" in New Zealand is out of touch with reality and would only exacerbate the rental housing shortage, landlords say.

12 July 2018
Hopes of a change in the Tenancy Tribunal's approach to meth contamination seem misplaced, with the release of its first post-Gluckman report orders on meth cases.

11 July 2018
A Christchurch real estate agent today pled guilty to fraud worth $150,000 against Selwyn District Council.

11 July 2018
Tauranga and the Waikato will be the beneficiaries of some hefty Government housing infrastructure loans, it was announced today.

9 July 2018
Grafton is the central Auckland suburb that has seen the biggest rise in median prices over the last year, according to new REINZ data.

9 July 2018
Investors can be controlled by their bank - and get badly caught out when they sell - if they rely on one lender, advisers are warning.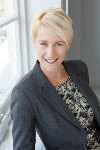 6 July 2018
The need to raise the property management industry's game has prompted the Independent Property Managers Association (IPMA) to forge a new relationship with the Property Institute.

4 July 2018
Auckland sales have dropped with the onset of winter but they are higher than the low levels recorded at the same time last year.

4 July 2018
Claims that rental property is undertaxed are based on flawed assumptions and the Tax Working Group agrees, the NZ Property Investors Federation says...
4 July 2018
Sellers should reign in their price expectations as the latest QV data makes it clear that property values are flatlining and the market is quiet.

3 July 2018
New property listings dropped in regions around the country in June, with Auckland listings sinking to a fresh low, according to Realestate.co.nz.

2 July 2018
With many cigarette smokers switching to vaping, does this pose a new risk for landlords? Dr Marewa Glover argues that it does not.